Please select stores for the entries highlighted in red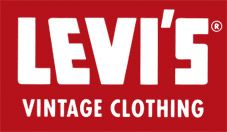 This season, we pay tribute to the thrillseekers,
space explorers and dreamers of 1957.
LEVI'S® VINTAGE CLOTHING FOR MEN
MEN'S VINTAGE CLOTHING
Our men's vintage clothing is designed to stand the test of time and style. Vintage men's clothes span eras, design ideas and social movements. Our vintage clothes have a storied past, a past that helps us keep up our selection of some of the most sought-after men's vintage clothes online.
Related Blog Post: Levi's Vintage Clothing Collection