Please select stores for the entries highlighted in red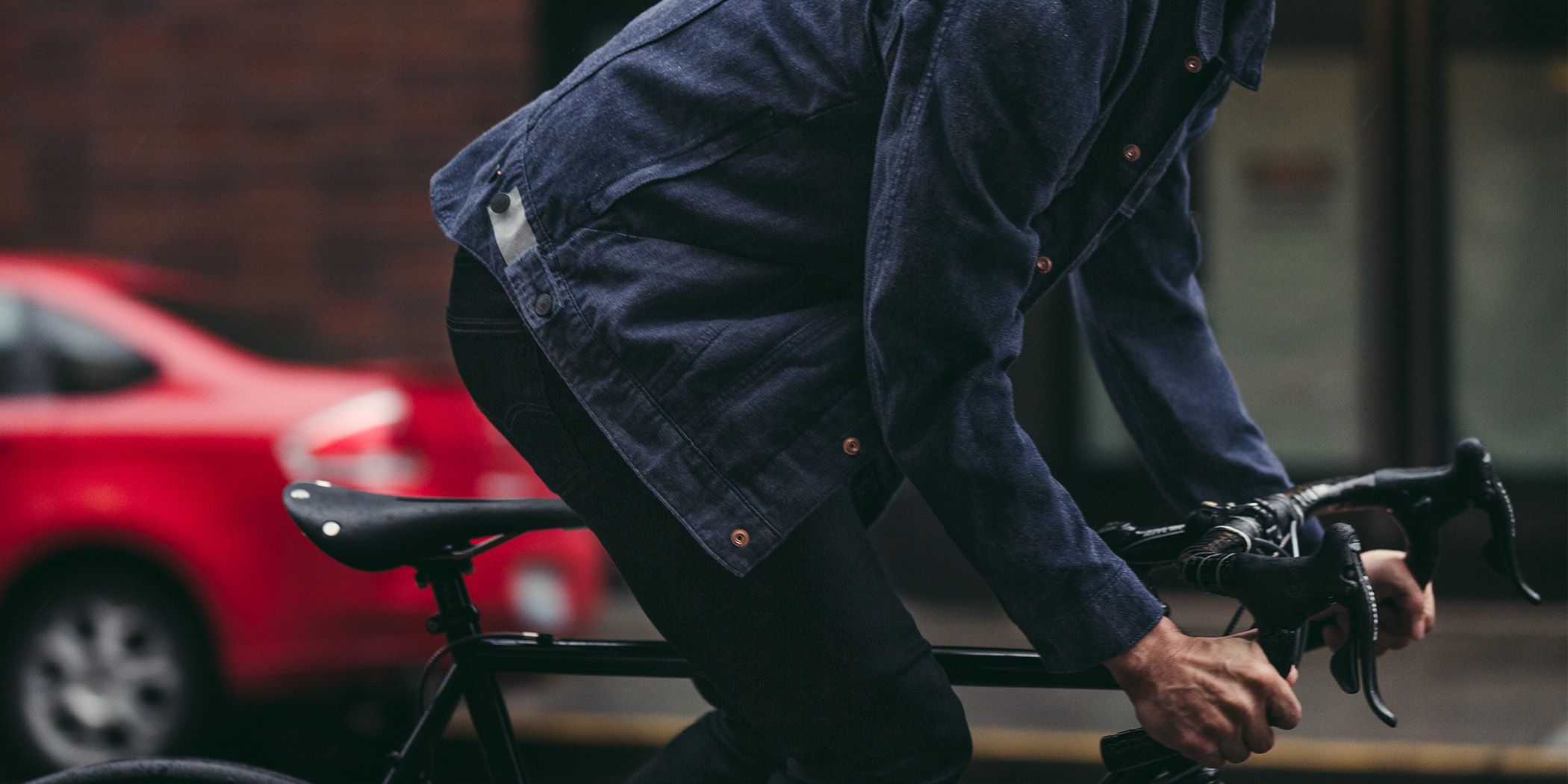 LEVI'S® COMMUTER™ CLOTHING
We are the denim brand. 1873 was the year we invented the original blue jean. Today, we continue to craft authentic denim jeans, but are also a go-to for other everyday styles and special pieces. We've designed curated collections like Levi's® Made & Crafted, Levi's® Vintage Clothing and this line for daily work travels or bike-to-work clothes: Levi's® Commuter™.
How do you get to work? Do you take a leisurely walk, ride through congested streets on your bike, deal with a heavily packed train or get stuck in endless traffic for hours each day? Whatever your work commute looks like, we have the perfect performance collection to make your mornings and evenings run smoother, the Levi's® Commuter™ collection.
Forward-thinking technology. Advanced performance design details. Elevated fabrics. No matter the weather, the Levi's® Commuter™ collection was created with all types of special features for everyday needs. With innovative high-tech fabrications, such as Core Shell, Cordura® and Coolmax®, our styles are designed to stay dry even on rainy days. Our commuter jeans are crafted with durable denim, made with extra strength and stretch for mobility. The tops and outerwear have ventilated sections for breathability and comfort. Most styles also have cool reflective accents for added safety and visibility during early-morning and late-night rides. And all of these features make these pieces the perfect bike-to-work clothing.
Last but not least, the most exciting style we've developed for Levi's® Commuter™ came about through our Jacquard by Google Trucker Jacket collaboration. It has the same iconic features as our regular Trucker Jackets, but it's made with innovative details for today's modern world. No need to choose between function or style, because we are not exaggerating when we say that this denim jacket does it all. It keeps you connected to your cellphone while you are on-the-go through Bluetooth capabilities. With ease and simplicity, you can control your music playlist, answer phone calls and get constant guidance on the best route to take on your commute—does it get any better than this?
Engineered for movement. Optimized for the city. Our entire bike-to-work clothing collection is crafted with next-level quality and precise attention to detail. It is the ultimate performance collection for today's active urban lifestyle.
Related Blog Post: Levi's® Commuter™ Pro Collection
Levi's® Commuter™ Trucker Jacket Made With Jacquard™ by Google